Who You Gonna Call? Building an Incident Response Plan
Who You Gonna Call? Building an Incident Response Plan
Thursday, June 2, 2022 (4:00 PM - 6:00 PM) (CDT)
Description
Don't know where to start or keep hitting brick walls when building an Incident Response Plan?
Bring them to our next event, where Drew Sandford, Director of SOC at ConnectWise, discusses the importance of building and maintaining an incident response plan. He'll walk through several scenarios and explain how an incident response plan is used during a security event and the importance of documented, detailed plans.
What to Expect
This event is for anyone looking to build a plan and process for managing security events, identifying incidents or breaches and repair any damage to their business because of an incident.
Where: The Riff at Classic Rock When: June 2 from 4pm to 6pm
What: A primer on Incident Response Plans and how they work
Who: IT executives and their leaders needing help with an incident response plan.
Agenda
4:00 – 4:15 | Networking
4:15 – 4:30 | What and Why of Incident Response Plans
4:30 – 5:15 | Security Event Examples
5:15 – 5:45 | Q&A
About Drew Sanford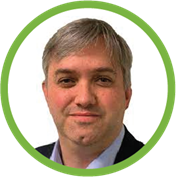 Drew Sanford has worked across a multitude of industries, including automotive, telecommunications, healthcare, and retail. He spent the first 20 years of his career as owner of a multi location MSP.
Drew helped many enterprise and medium sized businesses with their security and technology strategies, growth plans and identifying areas for process improvement.
In 2016, Drew launched Carvir, an MSP focused Cybersecurity company that in a short time changed how the MSP space viewed, sold and handled security. Carvir (acquired by Continuum in 2018) has since joined the ConnectWise family leading to the birth of the SOC as we see it today.
Sponsors
Presenting
Pearson-Kelly Technology
Images
The Riff
1900 W. Sunset Street

Springfield, MO 65807 United States

Inside Classic Rock Coffee
Thursday, June 2, 2022 (4:00 PM - 6:00 PM) (CDT)
Categories
Communities
Security Community
Quarterly Events

Registered Guests
52